Dates: August 25 - September 29, 2022
Meets: Th from 3:30 PM to 6:30 PM
Registration Fee: $199.00
There are still openings remaining at this time.
NEW!
Sewing Fundamentals emphasizes the development of basic sewing skills used to create apparel for individual clients, self, and family. This course focuses on pattern and fabric selection, basic construction techniques, and pressing skills.
Students will be responsible to purchase fabric and notations necessary to complete the final project. All other supplies are provided.
Optional: Students can provide their own sewing machine and/or supplies (scissors, ripper, pins, etc.)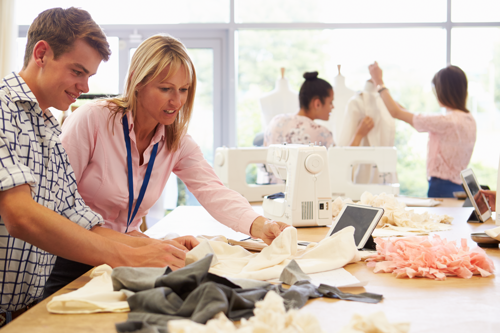 | Date | Day | Time | Location |
| --- | --- | --- | --- |
| 08/25/2022 | Thursday | 3:30 PM to 6:30 PM | Workforce Training Center 7 |
| 09/01/2022 | Thursday | 3:30 PM to 6:30 PM | Workforce Training Center 7 |
| 09/08/2022 | Thursday | 3:30 PM to 6:30 PM | Workforce Training Center 7 |
| 09/15/2022 | Thursday | 3:30 PM to 6:30 PM | Workforce Training Center 7 |
| 09/22/2022 | Thursday | 3:30 PM to 6:30 PM | Workforce Training Center 7 |
| 09/29/2022 | Thursday | 3:30 PM to 6:30 PM | Workforce Training Center 7 |