Painting "Leaves" you Happy
Come and paint a tree with beautiful autumn leaves that make you happy. We will try a few different painting techniques including using cotton swabs and toothpicks. This class welcomes beginners and experienced painters alike! We will use acrylic paints on canvas. All supplies are included, and you will take a beautiful piece of autumn artwork to add to your collection.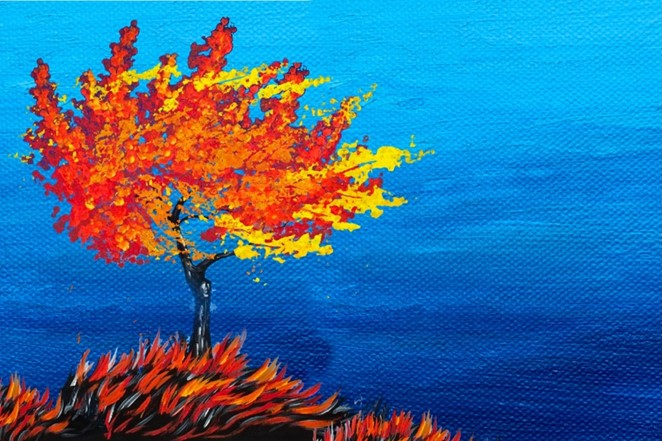 There are no scheduled sessions at this time. Sign up to be notified when this course is available.